News
Reading of Kait Kerrigan's IMAGINARY LOVE
September 17, 2013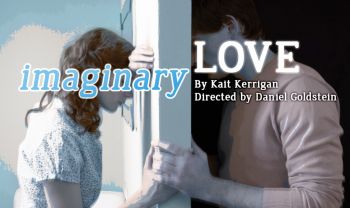 Page 73 Productions presents a reading of Kait Kerrigan's IMAGINARY LOVE, an Interstate 73 writers' group reading.
Here's how Page 73 bills the play:
Kara and Lyle were childhood friends and then lovers for almost 25 years. But now they've broken up. In a twist on the romantic comedy, Imaginary Love asks how much love matters in the face of real life.
The reading is directed by Daniel Goldstein and will take place on Monday, September 23 at 6pm.
Founded in 1997, Page 73 Productions has made a name for itself as a home for the development and production of new work by early-career playwrights. We seek out untried playwrights who are yet to be produced and recognized in New York City and usher their work from first draft to production-ready script. Page 73′s developmental programs are carefully designed to give early-career playwrights the tools and resources to ready their work for production opportunities. Interstate 73, one such developmental program, is a writing group that consists of 6-8 playwrights, with each writer receiving a reading of his or her work.
To reserve your ticket, visit http://www.page73.org/2013/09/16/kait-kerrigans-interstate-73-reading/.