News
The Bad Years Immersive Workshop - Opening Night TONIGHT!
January 28, 2015
Tonight is opening night of the first immersive workshop of The Bad Years!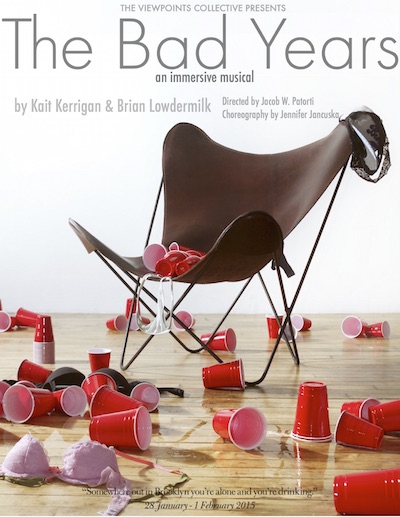 The Bad Years is NYC's first fully immersive musical theatre experience. Set at an epic house party, audience members are guests and join a cast of archetypal twenty-somethings as they flirt, fight, and flip-cup their way into adulthood. This workshop marks the first time The Bad Years is being presented immersively and is produced by The Viewpoints Collective and JEM Theatricals, with direction by Jacob W. Patorti and choreography by Jennifer Jancuska.
Performances run from tonight through Sunday at Loft172 (172 Classon Avenue, Brooklyn). Click here to order tickets. Check out Playbill's coverage of the workshop.
For performances TODAY (1/28) and TOMORROW (1/29) at 8pm ONLY, use the discount code TWENTYSOMETHING for $29 tickets. That's more than half off regular price. If you're waiting for the weekend to party with us in Brooklyn, the code PARTYCRASHER gets you $40 tickets to any performance. Click here to learn more.