About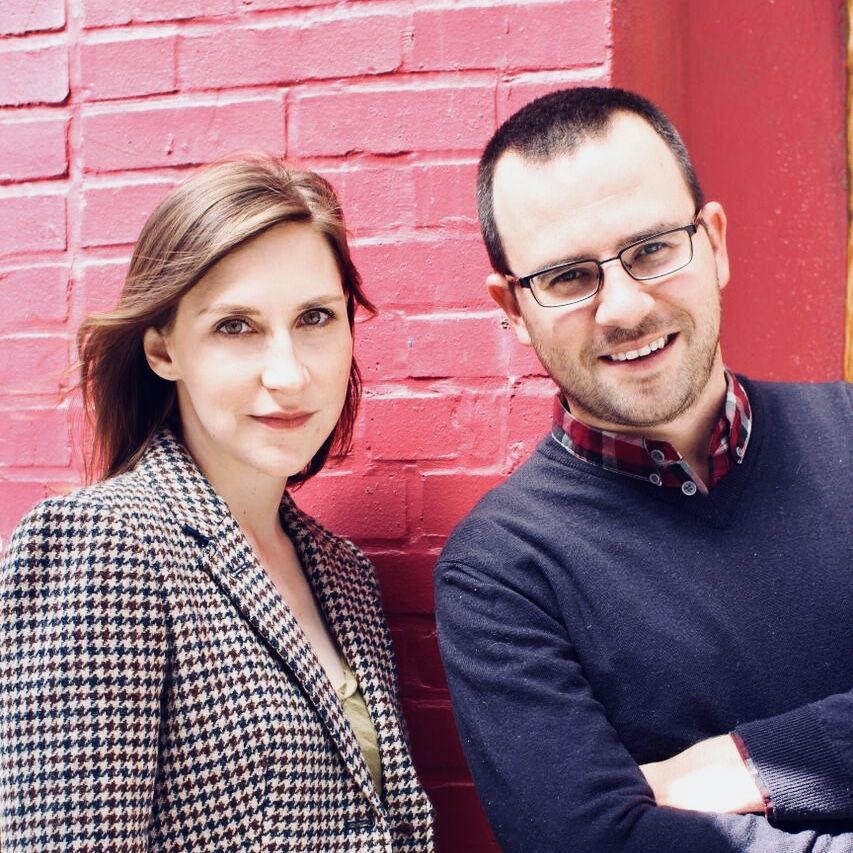 Kait Kerrigan (words) and Bree Lowdermilk (music) are musical theater writers, YouTube creators, songwriters, and dramatists. They make big, structurally complex pieces of art, and stunningly small emotional gut punchers.
Off-Broadway: The Mad Ones (formerly known as The Unauthorized Autobiography of Samantha Brown) and Henry and Mudge, which toured the country for over a decade. New projects include the immersive house party The Bad Years, slated for production in 2019, Republic directed by Michael Arden, a fancy new commission they can't talk about yet. Other musicals include Unbound, The Woman Upstairs, Wrong Number, The Freshman Experiment, and Flash of Time, an immersive art / puppet installation-musical hybrid at the Kimmel Center in Philadelphia, and Rosie Revere, Engineer & Friends, written with playwright Lauren Gunderson, which is currently touring the US.
On the internet, their first album "Our First Mistake" charted at #1 on the iTunes Singer/Songwriter chart after their kickstarter for $10K capitolized in 24 hours and went on to make $35K. Their second album, "Kerrigan-Lowdermilk Live", documents the concert tour that resulted from their kickstarter campaign. Their YouTube channel has 16.7K subscribers, and their videos have over 9 million views. Bree Lowdermilk has since started his own YouTube series called "From_B" where he vlogs about traveling and writes songs in real time. If you like silly composers being silly, this is for you from B.
In theater, they've gotten lots of awards for emerging and mid-career artists (whatever that means) including the Larson Award and a Dramatists Guild Fellowship, and they have held residencies at McDowell, Johnny Mercer, Theatreworks/Palo Alto and others.
Kait Kerrigan received the 2009 Kleban Award for libretto-writing and the 2016 Emerging Artist Award for lyrics from the Theater Hall fo Fame (nominated by Lynn Ahrens. As a playwright, she has had her work developed at Page 73, where she was an Interstate 73 member, Primary Stages, the Lark, and Chautauqua Theatre Company, and the Weston. Her plays include Father / Daughter, Imaginary Love, Disaster Relief, and Transit.
Bree Lowdermilk received the Alan Menken Award and the Richard Rodgers Award for Red written with librettist Marcus Stevens. He also wrote The Amazing Adventures of Dr. Wonderful (and her Dog) with Lauren Gunderson, commissioned and produced by the Kennedy Center.
Both are alumni of the BMI Musical Theatre Writing Workshop, co-founders of the start-up NewMusicalTheatre.com, and members of the Dramatist Guild and ASCAP.