News
Kerrigan-Lowdermilk Make Their American Songbook Debut
April 15, 2013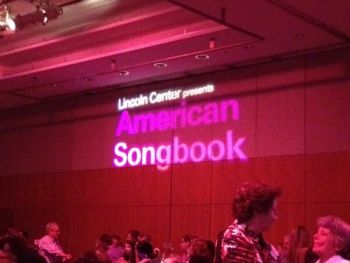 Kerrigan Lowdermilk take on Lincoln Center's Kaplan Penthouse featuring Michael Arden, Jennifer Cody, Carrie Manolakos, Andy Mientus, Nikki M. James, Jeremy Jordan, Laura Michelle Kelly, Josh Young, and Sutton Foster on April 19, 2013 at 8pm.
Now in its 15th season, Lincoln Center's acclaimed series American Songbookcelebrates the best in American singing and songwriting with a new chapter in the Songbook story: "American Songbook in the Penthouse," a series of weekend-only performances by performers and composers presented in the Stanley H. Kaplan Penthouse, an intimate yet elegant venue that brings artists close to the audience in a cabaret-style setting. "American Songbook in the Penthouse"embraces adventuresome performers and celebrates composers and lyricists, both newer and veteran. With a seating capacity of just 225, the Kaplan Penthouse allows acoustic performers to be heard the way they intend – near to the audience and without elaborate amplification. The size of the space also allows performers to interact with their audience to make them an integral part of their performance, something difficult to do in a larger, more formal venue.
The third weekend of Kaplan Penthouse performances and the final week of American Songbook 2013 runs April 19-20, 2013. April 19th belongs to Kait Kerrigan and Bree Lowdermilk, the playwright/lyricist and composer/lyricist team who have been described as "the future of Broadway" (Broadway World). The Philadelphia-based team, who met as teens in theater camp, have collaborated on five musicals as well as 2011's well-received studio album, Our First Mistake.
Complimentary glasses of wine and bottled water will be served to audience members, who will be seated at cocktail tables. The Kaplan Penthouse has been the site forAmerican Songbook shows in the past, and it has stunning city views.
TICKETS can be purchased online at Lincoln Center's website www.AmericanSongbook.org, via CenterCharge at 212-721-6500, at the Alice Tully Hall, Avery Fisher Hall Box Office, or at the Frederick P. Rose Hall Box Office.