News
Kerrigan-Lowdermilk Headline NYMF Special Events
May 28, 2013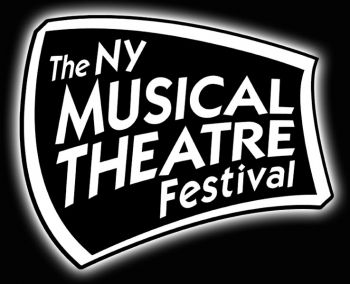 The New York Musical Theatre Festival (NYMF) has announced the lineup of special events, concerts, student productions, and free developmental readings for its 10th annual festival. The festival also announced three additional full productions. This year's Festival will begin July 8th and continue through July 28th.
Kerrigan-Lowdermilk Live: Now one of the most celebrated writing teams of their generation, Kait Kerrigan and Bree Lowdermilk made their New York debut in NYMF's first season with The Woman Upstairs. Blurring the line between musical theater and pop music, their songs (including hits "Run Away with Me" and "My Party Dress") have garnered millions of YouTube views and earned them a legion of young fans around the world. Kait and Bree's critically acclaimed debut album "Our First Mistake" reached #1 on the iTunes Singer-Songwriter chart, and their musicals have been developed and produced at theaters across the country.NYMF Members can begin booking tickets on May 15th, and general tickets go on sale on June 17th.
Since its inception in 2004, The New York Musical Theatre Festival has premiered more than 320 new musicals - nearly 90 of which have gone on to award-winning productions in New York, in regional theaters in almost every state, and in over 20 countries worldwide. Twenty-three NYMF alumni shows have gone on to enjoy off-Broadway runs, including last season's acclaimed The Other Josh Cohenand the currently-running F#%king Up Everything. Three NYMF shows have gone on to Broadway productions, including Chaplin, [title of show] and the Tony Award and Pulitzer Prize-winning Next to Normal.
"While the centerpiece of NYMF has always been our new musicals, our special events, concerts, and readings have always been a wonderful addition to the festival," said NYMF Executive Director and Producer Isaac Robert Hurwitz. "NYMF's mission has always been to give a platform to artists to showcase their work, and this extends to shows in the developmental phase."
This year's Festival will run July 8th - 28th. Memberships are on sale now and can be purchased atwww.nymf.org/member. Members may book tickets as of May 15 at www.nymf.org; single tickets will go on sale beginning June 17th.