News
Hal Leonard Releases Print Kerrigan-Lowdermilk Songbook
October 29, 2015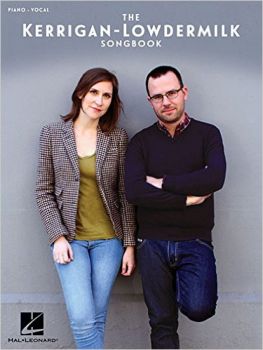 Hot off the Presses: the Kerrigan-Lowdermilk Songbook is now available in print!
The Kerrigan-Lowdermilk Songbook, published by Hal Leonard, features sheet music to 17 of the most popular Kerrigan-Lowdermilk songs, including "Run Away With Me," "My Party Dress," and "Say The Word." The sheet music is updated with new arrangements designed to facilitate page turns and sight-reading. The songbook also includes performance notes for singers who are bringing any of the songs into a class, audition, or cabaret.
The songbook is available to order from Hal Leonard's website and Amazon.com and available to purchase wherever Hal Leonard books are sold. For more information, visit BroadwayWorld or Playbill.