News
The Bad Years Immersive Workshop OPENING TOMORROW
August 31, 2016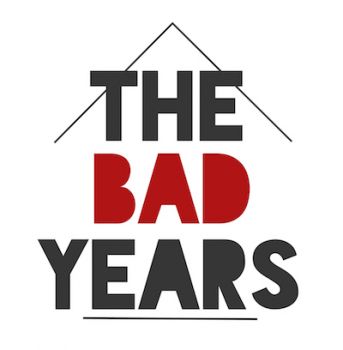 Are you on the list?
Broadway storytelling meets immersive spectacle in the workshop of this innovative house party musical by Kerrigan & Lowdermilk. The Bad Years returns to Brooklyn after a sold-out 2015 run at Loft 172. The new workshop, directed by Stephen Brackett (Buyer and Cellar) and choreographed by Jennifer Jancuska (BC Beat), follows sixteen twenty-somethings as they flirt, fight, and flip cup their way into adulthood.

Lines are blurred as the audience enters a decaying suburban house, crashing the party. EDM earworms fold seamlessly into acoustic anthems, spilling from room to room, and pulling the guests into a world of bacchanalian revelry.
The company includes Jarred Jordan Bedgood, Johnny Lee Brantley III, Daisy Carnelia, Sidney Fisher, Melissa Rose Hirsch, Elexis Morton, Isabel Plana, Nick Sacks, Andy Schneeflock, Mikki Sodergren, Zachary Francis Stewart, Andreas Wyder, Luke Wygodny, and Lauren Yalango-Grant. Choreography is by Jennifer Jancuska, set design by Sara C. Walsh, lighting design by Jamie Roderick, sound design by Ido Levran, props design by Breena Colombo, stage management by Will Chaloner, orchestrations by John Clancy, and a music team led by Scott Wasserman, Dana Haynes, Peter Hodgson, Dan Garmon & Jeremy Robin Lyons, with casting by Michael Cassara Casting.
A limited number of tickets will be made available to the general public via www.thebadyears.com. All guests must be 16+ unless accompanied by a parent or guardian.

Performance Dates:
September 1, 3 @ 7:00PM
September 2 @ 7:00PM & 11:00PM
September 13, 14, 15, 17 @ 7:00PM
September 16 @ 7:00PM & 11:00PM

1218 Flushing Ave. is in Bushwick, around the corner from the Jefferson St. stop on the L Train.

Read MORE on Playbill and Broadwayworld