Albums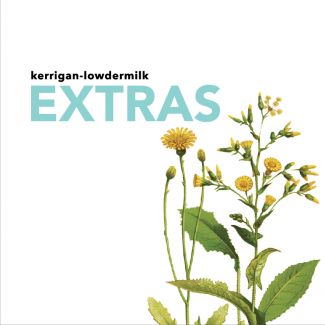 Kerrigan-Lowdermilk LIVE Extras
Kerrigan-Lowdermilk Live Extras is a collection of digital exclusives for fans of Kerrigan-Lowdermilk LIVE.
The package includes 17 bonus tracks also recorded during You Made This Tour. Fans can expect to hear a mix of popular favorites and rarities. (See the complete track listing below for more details.)
Kerrigan-Lowdermilk Live Extras also includes the complete sheet music from Kerrigan-Lowdermilk LIVE. The sheet music reflects the backup vocals and arrangements from the album, and it includes written piano chords to facilitate sight-reading for audition pianists.
Finally, the package also includes a digital scrapbook of You Made This Tour. The scrapbook features lyrics to the songs on Kerrigan-Lowdermilk LIVE, photographs and stories from concerts in New York City and Philadelphia, and early handwritten drafts of some Kerrigan-Lowdermilk songs.
Please note that the Kerrigan-Lowdermilk Live Extras collection was available for a limited time during Summer 2013 and is no longer available for purchase.
Track Listing:
She The Best - Lewis Grosso, Aaron Bantum & Sarah Safer
Say The Word - Laura Osnes
I'll Still Be - Rachel Potter
Not A Love Story - Anthony Rapp
Party Worth Crashing - Meghann Fahy, Colleen Ballinger & Cortney Wolfson
Two Strangers - Carrie Manolakos
Moving To China / Will You Come With Me - Bree, Kait & Rachel Lowdermilk
Not Her Way - Kate Shindle
My Heart Is Split - Joanna Burns
Living The Dream - Greg Hildreth
Barcelona, Cartagena, Anywhere - Andy Mientus
Shut Up and Listen - Jeanna de Waal
Up and Down - Jenni Barber
Remember This - Meghann Fahy
Run Away With Me - Matt Doyle, Jesse Ruben & The Spring Standards
Holding On - Josh Henry
Say The Word (Diva Tag) - Zach Altman, Claudia Carlsson, Morgan Karr & Carrie Manolakos
Songs from the Album